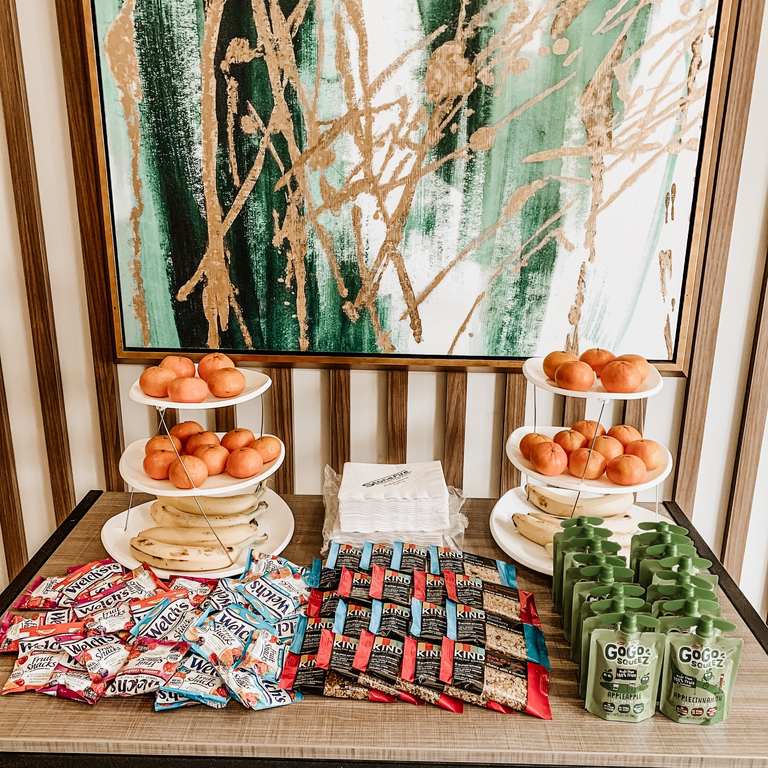 ---
Friday, April 30th officially started, "Reading, Review & Recitation Week (or otherwise commonly known by Cal Bears as "Dead Week"). This means both students and our residents are hunkering down for cram sessions and late study nights.
We know how stressful the week can get so the Stonefire Berkeley team set up a quick grab-n-go breakfast bar for all of our residents to enjoy. Granola bars, apple sauce packets, fruit snacks, and fresh fruit were all available, and supplies went fast.
Everyone here at Stonefire was so excited about FREE food first thing in the morning, and one resident stated that this quick breakfast was the "perfect finals fuel" he needed to tackle all of the classwork he had to do that day.
Breakfast is the most important meal of the day after all, and with only two weeks left of school, we knew our Cal Bears were needing the energy more than ever.