Delicious Pumpkin Dish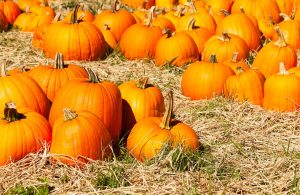 ---
As the air gets cooler, we all start spending a little more time inside of our Stonefire apartments. The leaves are falling outside, and inside just feels cozier! We've found the perfect recipe for a yummy fall dish. Make it this weekend — it pairs perfectly with your favorite Netflix series. Our favorite part of this bread? Pumpkin! We love recipes featuring this bright orange ingredient — it can be dressed up or down, savory or sweet. We found this recipe from The Novice Chef, and we can't wait to try it out this month!
INGREDIENTS:
1 3/4 cups all purpose flour
1 tablespoon pumpkin spice
1 teaspoon baking soda
1/2 teaspoon salt
1 (15 oz) can pumpkin (pure pumpkin puree)
1 cup granulated sugar
1/2 cup packed brown sugar
2 large eggs
1/2 cup vegetable oil
1 tablespoon vanilla extract
8 oz cream cheese
1/4 cup granulated sugar
1 large egg yolk
2 teaspoons vanilla extract
DIRECTIONS:
— Preheat oven to 375°F. Place paper baking cups into muffin pan. Set aside.
— In a medium bowl, whisk flour, pumpkin spice, baking soda and salt until well combined. Set aside.
— In large bowl, whisk together pumpkin, sugar and brown sugar. Beat in eggs, vegetable oil and vanilla extract. Slowly whisk in the flour mixture, until there are no lumps.Fill muffin tins 3/4 full.
— In a medium bowl, beat cream cheese until smooth. Add in sugar, egg yolk and vanilla extract and beat until well combined.
— Top each muffin with about 1 tablespoon of cream cheese mixture and use a toothpick to swirl it into the batter. This will not look smooth, but it will bake up much prettier.
— Bake muffins for 18-20 minutes, or until a toothpick inserted in the center comes out clean.
— I liked these best at room temperature or even slightly chilled! Store in an airtight container in the fridge.